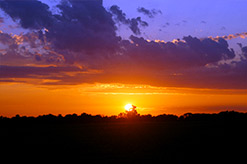 At ECOH, we hear you!
The Employers' Coalition on Health (ECOH) Members are the voice of the Rock River Valley! Headquartered locally, ECOH is focused on continuously improving the value of the healthcare supply chain to member companies, employees and their families.
The Members of ECOH are a diverse group of companies and organizations in Illinois and Wisconsin since 1995. ECOH's focus is to give you high quality health care at a fair price, which ECOH has been able to achieve through the exceptional relationships we have built with our healthcare providers. We are continuously working to improve the quality of the care you and your employees receive. ECOH also offers personal one-on-one assistance with your claim issues to assure a prompt, favorable outcome for you and your employees.
Through many years ECOH has grown to become the respected leader in the Rock River Valley for bringing new tools and thought processes to the challenge of today's healthcare purchasing and delivery.
---